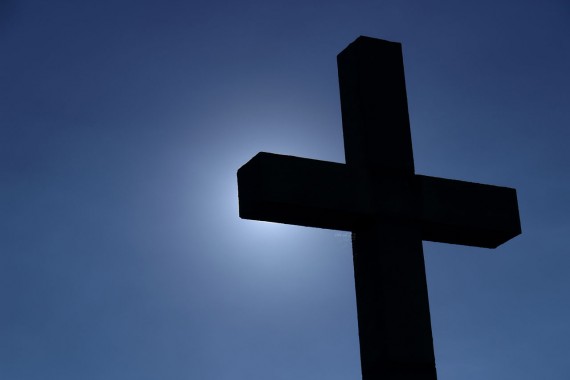 "The earth shook; the heavens also dropped rain at the presence of God; Sinai itself was moved at the presence of God, the God of Israel (Psalm 68:8)."
There are few home field advantages such as the Seattle Seahawks enjoy when they play at CenturyLink Field. In December, when the New Orleans Saints came to town fans in the stadium erupted with such a roar of shouts that they not only set the Guinness Book of World Records mark for the loudest stadium, they triggered a seismic event that was captured by seismometers nearby.1 When running back Marshawn Lynch collided and knocked back a Saints defender on his way to a touchdown run the crowd's roar reached 137.6 decibels. Consider that a Thunderclap is only 120dB and a jet taking off is 133Db. Scientists at the University plan to measure the seismic activity caused by the crowd at CenturyLink in future games to study this phenomenon.
If you ever read those passages where the bible says that the earth shook and thought it was merely exaggeration or hyperbole perhaps that notion should be reexamined in light of this recent evidence. "And when the ark of the covenant of the Lord came into the camp, all Israel shouted so loudly that the earth shook (1 Samuel 4:5." The shouts of Israel's army was so great that the earth literally shook.
In an earlier generation the army of Israel was commanded to encircle the city of Jericho seven times and then when they heard the sound of the trumpet all of the people were to shout with a great shout and then the walls of the city fell down flat before them as God gave the victory (Joshua 6:3-5). And just a generation before that Israel came to Sinai to receive the covenant, God descended on the mountain in fire and it quaked greatly (Exodus 19:18).
Such earthshaking phenomena were not isolated only to the Old Testament. We read of the disciples praying for God to give them boldness and to bless their endeavors in spreading the gospel and the place where they were assembled was shaken as God demonstrated His hearty amen to their prayers (Acts 4:31). Similarly as Paul and Silas were praying and singing in prison a great earthquake commenced (Acts 16:25).
There was also an earthquake when Christ died that caused even a Roman centurion to believe that Jesus was the Son of God (Matthew 27:54). The earth shook again at the resurrection and the stone was rolled from the door of His empty tomb (Matthew 28:2). We have been feeling the aftershocks of that great quake for two thousand years and they will continue until all of us, the living and the dead, will hear a great shout of an archangel announcing the end of the world at Christ's return (1 Thessalonians 4:16). Until that day let not our faith be shaken.
"Whose voice then shook the earth; but now He has promised, saying, "Yet once more I shake not only the earth, but also heaven (Hebrews 12:26)."
Billy Alexander
http://www.seahawks.com/news/articles/article-1/UW-scientists-to-observe-seismic-activity-from-Seahawks-fans-during-divisional-playoff-vs-Saints/b8a66b97-24df-4e04-93c2-e6c412ad9645