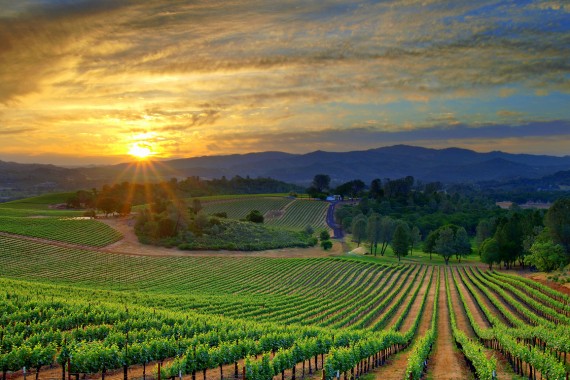 "After these things the Lord appointed seventy others also, and sent them two by two before His face into every city and place where He Himself was about to go. Then He said to them, 'The harvest truly is great, but the laborers are few; therefore pray the Lord of the harvest to send out laborers into His harvest (Luke 10:1-2).'"
This year at Jersey Village we have committed ourselves to the Power of One campaign; that is that each member reach one person for Christ in 2014. While some members in the congregation have expressed great enthusiasm towards this aim a few are concerned that previous evangelistic efforts have not been successful and they believe that the fault lies with themselves that they are just not effective. Nothing could be further from the truth and no one should be discouraged because their previous attempts to share the gospel did not result in a conversion.
In fact you are in good company – Noah is known in the Scriptures as a preacher of righteousness (2 Peter 2:5) and yet he had no converts outside of his own family for decades of preparing for the flood. Jeremiah is known as the weeping prophet but his words were not well received by his hearers. Isaiah was ready to go where the Lord sent Him but was instructed that his message would make the hearts of those who heard him dull (Isaiah 6:9-10). Even the teachings of Jesus caused many to turn away from Him (John 6:66) and He was heartbroken over the people's unwillingness to accept Him (Matthew 23:37).
The truth is that when we go out to spread the gospel we are acting merely as a farmer going about sowing seed (Matthew 13:3-9). The power of the gospel (Romans 1:16) is not in our ability to speak charismatically, to make brilliant arguments, or to bring people to tears of repentance. The power is in the seed, the word of God (Mark 4:14) and it is dependent upon the soil as to whether or not it will be fruitful. We are not responsible ultimately for the produce but for sowing the word at every opportunity, not knowing which will be successful (Ecclesiastes 11:6 – this principle can be applied to our evangelist efforts).
With this God is well pleased because it is He that will provide the harvest. Paul said "I planted, Apollos watered, but God gave the increase. So then neither he who plants is anything, nor he who waters, but God who gives the increase. Now he who plants and he who waters are one, and each one will receive his own reward according to his own labor (1 Corinthians 3:6-8)." God rewards the laborer for their efforts not for their results.
Christians never be discouraged in your efforts to bring others to the Lord because you don't personally see the fruit. It may be that your role is merely to soften up the soil of that person's heart so that another laborer in God's vineyard may harvest the ripened fruit in God's time (John 4:35-39). God has promised that His word never returns void without accomplishing His purpose (Isaiah 55:11). Isaiah asked how long he should preach to people who would largely reject his message. The answer was to continue until the end so that no one could say they had not heard (Isaiah 6:11-13). God is not looking to us for conversion rates but for what we do with the opportunities He puts before us. So scatter the seed, God will take care of the rest.
"Therefore, my beloved brethren, be steadfast, immovable, always abounding in the work of the Lord, knowing that your labor is not in vain in the Lord (1 Corinthians 15:58)."
Billy Alexander