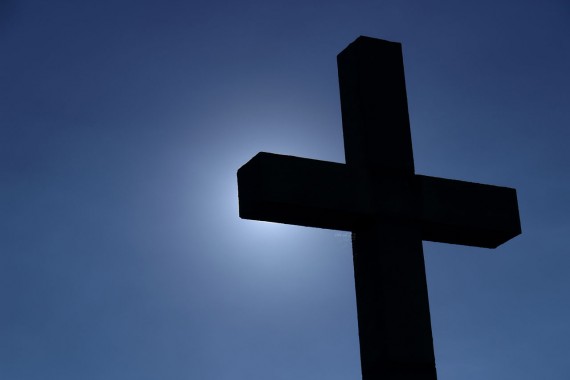 "The earth also was corrupt before God, and the earth was filled with violence (Genesis 6:11)."
The cruelty of man towards his fellow man is on full display in headlines across our land. Locally a man was shot to death in front of four children ages 9 – 12. 1 A woman stabbed her fiancé on Christmas day in a dispute over which colors should be used in their wedding while a teenager was arrested for pulling a knife on his father because he did not receive an i-phone in his stocking.2,3 Perhaps most shocking of all, a white man from the Katy area seeking national headlines callously sucker punched a 79 year old black man, knocking out three teeth and breaking the victim's jaw in two places.4 Most heartbreaking is that such acts of violence are a daily occurrence in our town and other cities across the country. Our nation is plagued by continual violence.
But as Solomon sagely noted, "there is nothing new under the sun (Ecclesiastes 1:9)." The first family saw Cain murder his brother Abel because he was angry and envious (Genesis 4:4-5, 8). In the days of Noah, every intent of the thoughts of man was only evil continually and the earth was filled with violence (Genesis 6:5, 11). Job lamented the wickedness that was rampant in the world in his lifetime and longed for the justice of God (Job 24). The prophet was dismayed at the sin of Judah and cried out to God asking how long He would allow it to continue in the land before He delivered justice (Habakkuk 1:2).
In three short chapters Habakkuk uses the word violence five times. We might be surprised to learn that in the Old Testament the word encompassed more than physical assault, it could also mean to perpetrate a wrong against another, not just physically but ethically as well. Solomon said that violence covered the mouth of the wicked (Proverbs 10:6). Asaph considered the wicked and noted that pride served as their necklace and violence covered them like a garment (Psalm 73:6). God expressed his hatred for divorce by saying that it covered one's garment with violence (Malachi 2:16). Can you imagine painting a garage or cleaning a gutter in a tuxedo? So can we stain our souls before God's eyes by our mistreatment of others.
We may protest, "I would never perpetrate such violence against others." But can we also say that we have no grudge, contempt, or envy towards our brothers and sisters in Christ? Jesus raised the bar in the Sermon on the Mount saying not only that whoever murders will be in danger of the judgment, "But I say to you that everyone who is angry with his brother will be liable to judgment; whoever insults his brother will be liable to the council; and whoever says, 'You fool!' will be liable to the hell of fire (Matthew 5:22)." John equated this attitude towards a brother with murder and flatly stated that harboring such hatred would keep one out of heaven (1 John 3:15).
Our Master did not even respond in kind when he was reviled and struck unjustly (1 Peter 2:20-23, Mark 14:65). And He expects us to follow His example. Jesus wants our hearts to be like His and then we can be free from malice and strife and we can make it our aim to live at peace with all men (Romans 12:18). What a radical contrast to the world we live in. Christ's example is that of one who suffered violence at the hands of wicked men so that sinful people such as ourselves might know true peace (Isaiah 53:5). May we have that same love for each other.
"Lord, You will establish peace for us, for You have also done all our works in us (Isaiah 26:12)."
Billy Alexander
1 http://www.chron.com/news/houston-texas/houston/article/Witnesses-ID-girlfriend-leaving-house-where-5094279.php?cmpid=htx
2 http://www.nydailynews.com/news/national/s-woman-stabs-fiance-wedding-colors-cops-article-1.1559397
3 http://www.breitbart.com/InstaBlog/2013/12/26/Teen-Arrested-For-Pulling-Knife-on-Dad-After-Not-Getting-iPhone-for-Xmas
4 http://www.usatoday.com/story/news/nation/2013/12/26/knockout-game-attack-leads-to-hate-crime-charge/4214133/